INFORMATION, RESERVATIONS
In the enchanting area of Petra, near to the sea and close to the centre we have built Apartments Toula.
The architecture of the house is in complete harmony with the history and natural beauty of the

region. Constructed with typical Lesbos colours, a stunning view of the Aegean Sea with its beautiful sunsets, you have the opportunity for unforgettable holiday memories.
At TOULA you can enjoy your coffee in your privete balcony or in the beautiful green garden right on the sea with views of the clear blue waters of the Aegean Sea and the small islets of Ai Georgis, Mikronisi, Glaronisi and Mirmigi (protected ecological area).
The high standards combined with the family atmosphere and friendly environment make it the ideal accommodation for couples families longing for a plesant escape and need an economy solution.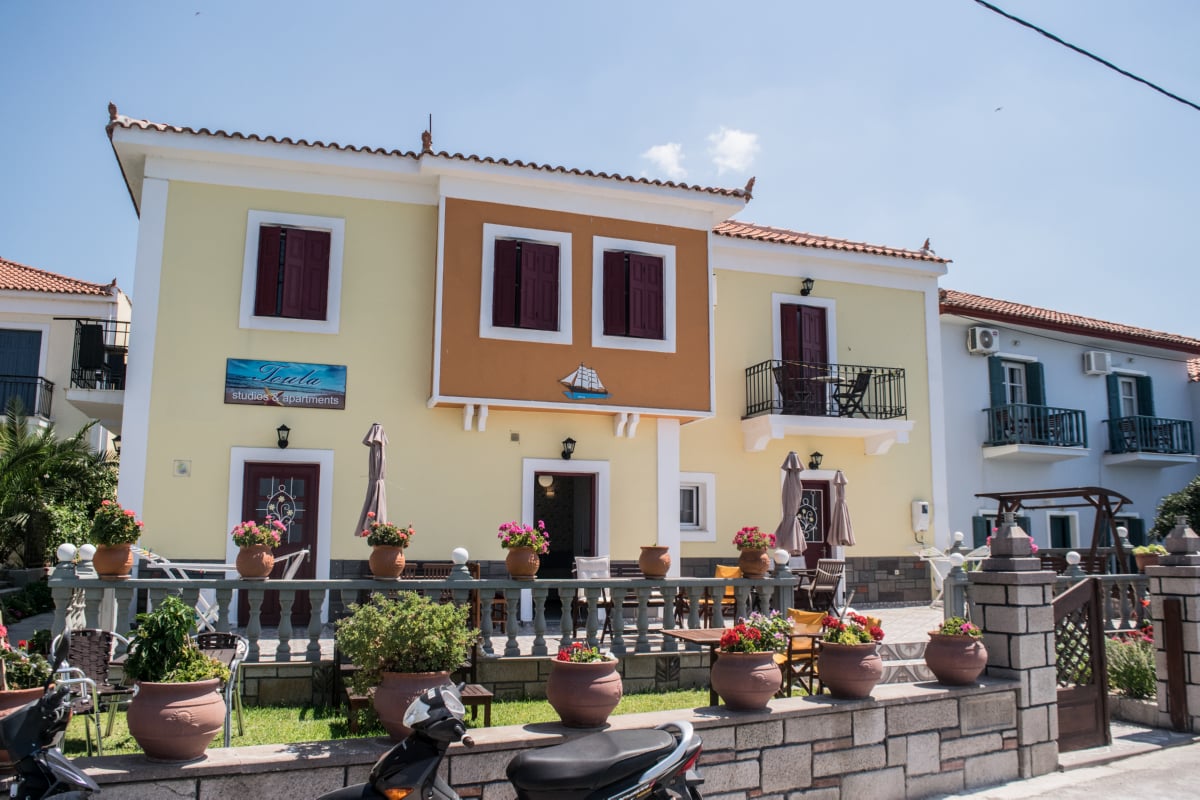 All the rooms have been perfectly decorated and equipped with all the necessary comforts for your needs.
They have individual bathrooms and comfortable balconies or verandas full of sunlight. There are 10 Studios (for 2-3 guests) and 5 2room/apartments with two bedrooms each (for 2-5 guests) ideal for families with small kids , all with their own balcony as well.
Our friendly personnel are at your disposal 24hours a day ready to make you feel like home. Come and live in our house enjoy your holiday with the best value for money in Petra of Lesvos.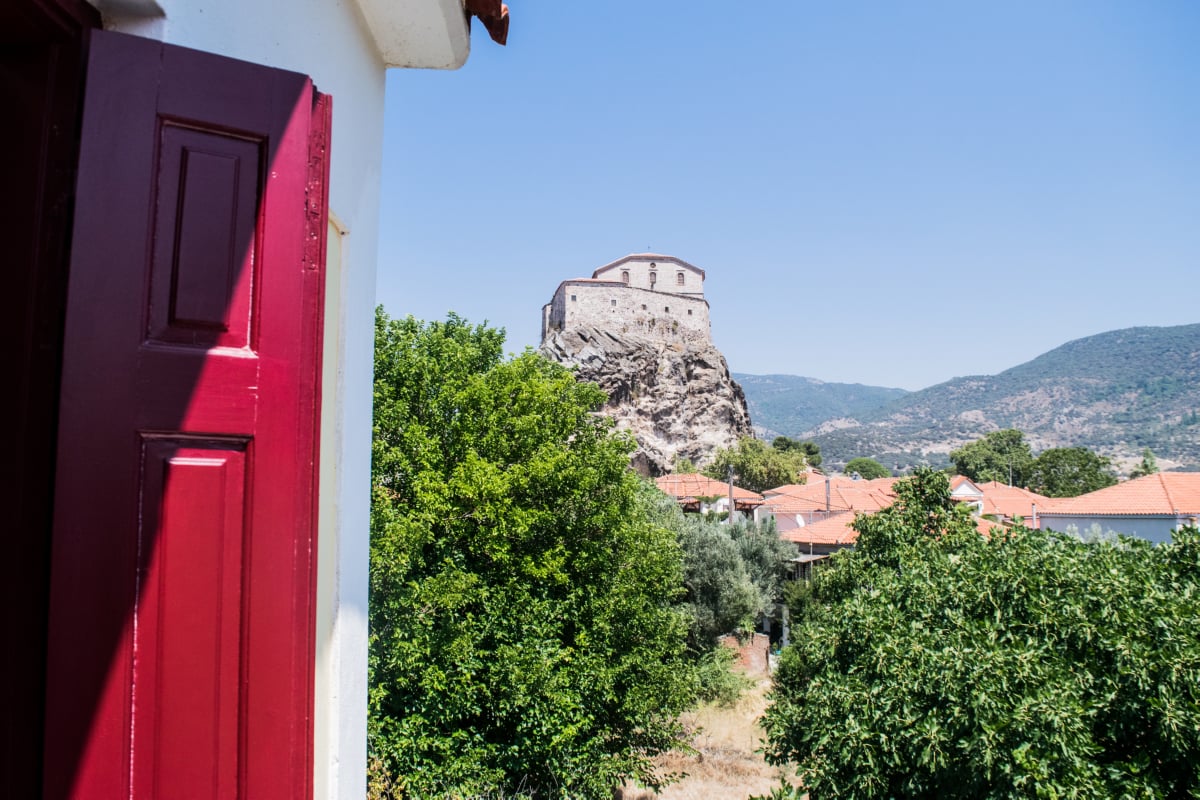 It takes just five minutes walk and you are right in the heart of the village of Petra with the picturesque markets lanes where you can find traditional products, handicrafts, souvenirs and gifts for your loved ones back home, restaurants, cafes, mini markets, pharmacies, medical office, ATM and several car and motorbike rental offices ready to help you.
Also 40meters meters from the house there is the bus stop where buses , on very frequent schedule can take to see the other part of this beautiful island.
For further enquiries or reservation requests do not hesitate to come in touch with us using the contacts at the bottom of the page or by filling our reservation form.
Thank you.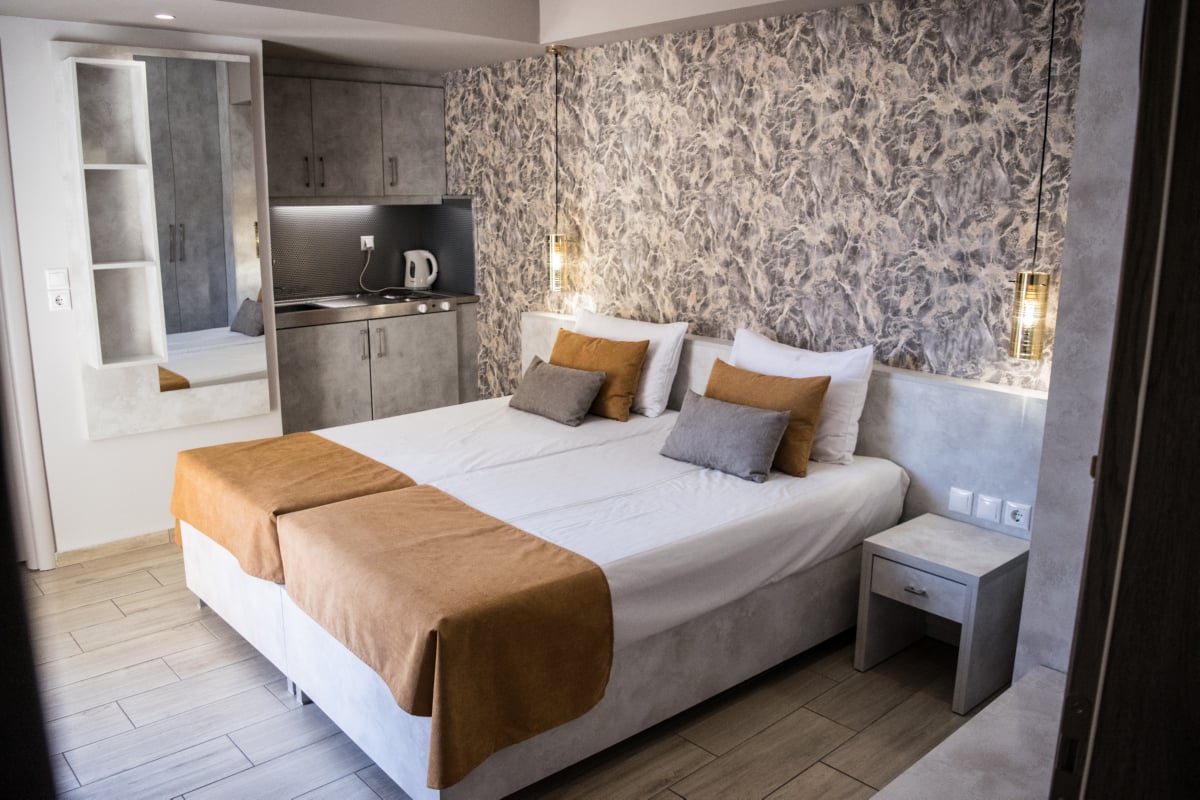 Distances
@ From the beach, 0m
@ From the center of Petra,100m
@ From Anaxos beach, 4km
@ From Molivos ,5km
@ From Eftalou Hot Springs, 9km
@ From Mytilene, 55km
@ From the Airport, 60km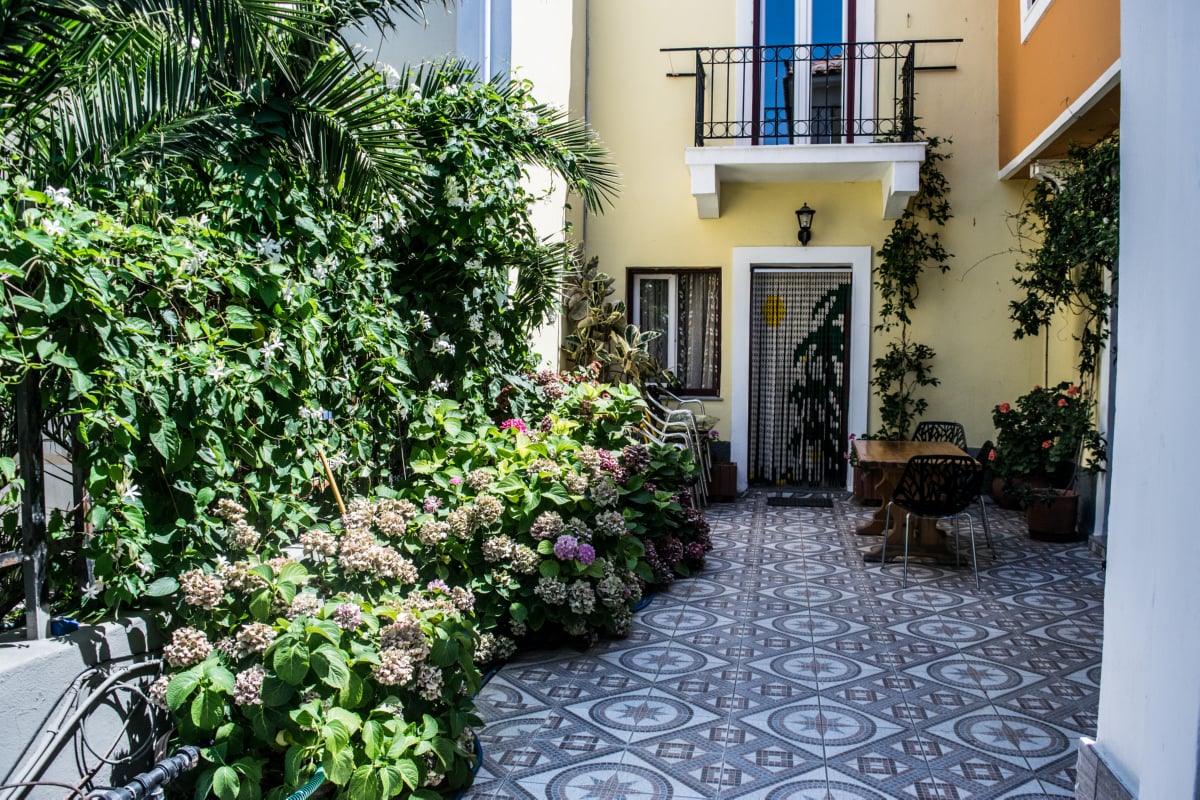 Facilities:
The apartments (for 2-3persons) and the 2room/apartments (for 2-5persons) facilities include:

@ Fully equipped kitchen ,with two electrical cooker, fridge, water boiler, coffee machine.
@ Air conditioning (heat/cool)
@ WC
@ TV
@ Hair dryer (on request)
@ Iron (on request)
@ Baby cot
@ Safety box
@ The accommodation is cleaned daily, while clean sheets and towels are changed twice a week.
@ We can come and pick you up from the airport or port with our car (after request)
@ You can use the swimming pool at Stella 40m away (free of charge)
@ Sun beds for the beach in front of the house (free of charge)


RESERVATIONS
Please, fill out the form and click the "Send REQUEST" button.
We will check your request and reply to you by e-mail as soon as possible
After your request is sent to us you will be redirected to our HOME page.
Thank you.